Jeff Dossett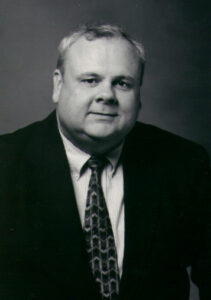 Jeff served as an Indiana elected County office-holder for 18 years, as a County Councilman, Clerk of the Circuit Court and County Auditor. This experience gives Jeff significant knowledge of County budgets and the inner workings of the Clerk's Office and Court procedures like no other vendor.
Jeff grew up near Mace, Indiana, in Montgomery County on the family farm. When not doing my chores on the farm he was involved in Future Farmers of America. After more than ten years in farming and surviving a devastating drought he decided to quit farming and work full time at for INDOT while serving as Montgomery County Councilman and attending Ivy Tech. Jeff then joined GTECH rising to Manager of Technical Service with two supervisors and 30 employees where he developed a customer service program that is still used throughout the corporation. When GTECH lost its contract with the Hoosier Lottery Jeff joined SRI Inc., which handles property tax sales for county Auditors and Treasurers where he was a regional director. In 2000 Jeff was elected Montgomery County Clerk, then in 2007 was hired by MAXIMUS as their Indiana State Director. In 2010 he started Dossett Consulting, LLC a financial services company helping County government with reimbursement of the Title IV-D federal grant program. Currently Jeff lives on the west side of Indianapolis. His son Brian lives in San Diego and is a grocery buyer for ESCO a division of Eurpac and daughter Valerie lives in Crawfordsville, Indiana and works at Subaru in Lafayette. 
Diana Hazlett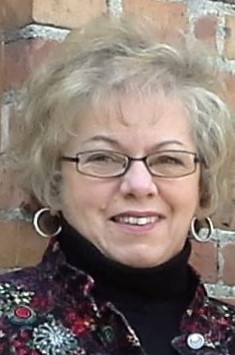 Diana lives in Henry County with her husband Jim on a small farm. They enjoy raising and selling registered Angus cattle. They also enjoy gardening and spending time together. Diana graduated from South Putnam High School in 1973, she worked in the farming industry after high school for 16 years before becoming a public official.
Diana has dedicated hundreds of hours to County Government serving the people of Parke County. Her career as a public servant began as a deputy auditor from March 2002-December 2002. She was elected Parke County Auditor for 2 terms (2003-2010). Following the end of servicing as auditor she was elected Parke County Clerk for 2 terms (January 2011 – 2018). She resigned her position as County Clerk in January of 2017 after selling their farm and moving to Henry County near family, where she lives today.
Diana has spent endless hours working with all county officials. She has experience in balancing county books, yearly budgeting procedures for county auditors and council, accounting of court records, trust books, unclaimed funds, along with month end reports for clerks. Diana also has experience in working with town clerk treasures with their yearly budgets.
Diana believes the role of county government is to guarantee that everyone has the opportunity and ability to build a better future for themselves.
Jeff Kemper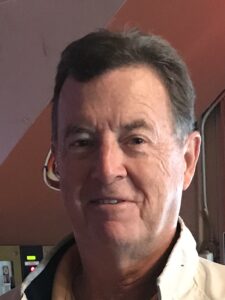 Jeff is Director of Sales for Dossett Consulting. He has a Bachelor Degree from University of Notre Dame in Business Administration & Marketing.

Jeff's Work History:

Insurance, Banking, Investment Sector in Lafayette – 18 years
General Contractor Sales – 6 years
Tippecanoe County Councilman – 20 years
Various positions in Business Development in the Public Sector – 20 years including Wolpert Engineering, the Schneider Corp , SRI, The Masters Touch, Doxtek, & Uzelac & Associates. Jeff joined the Dossett Consulting LLC team in October, 2017.
Married to wife Tina. Son Scott and family living in the Chicago area with granddaughter Stella and grandson Dylan. His daughter Kristy and family live in the Boston area with grandsons Conner & Cooper
Steven Livesay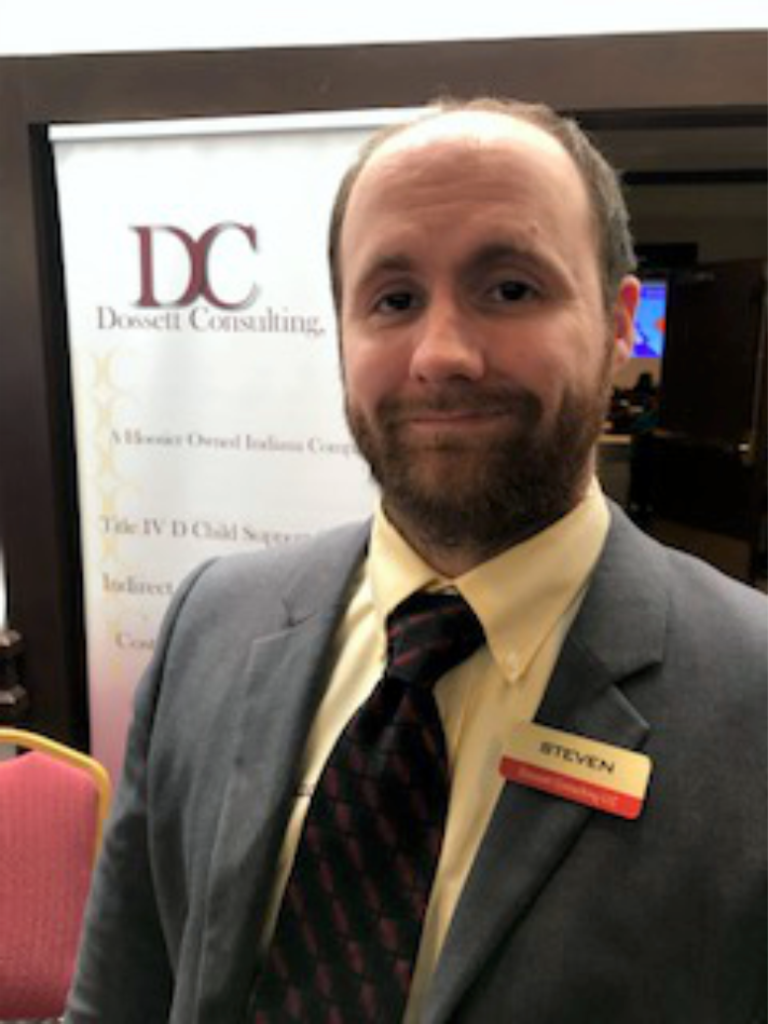 Steven is a consultant on our team. He graduated from Wabash College with a Bachelors degree in Computational Mathematics with a minor in Philosophy. Before joining Dossett Consulting, Steven worked at RR Donelley part time on a book press during his college years and continuing for a time after college. He has been a Consultant for Dossett for 4 years, including 2 years of part time work. Steven's hobbies include video games, reading, and a somewhat rusty talent of playing the piano.
Marsha Carrington
Marsha is a consultant for Dossett Consulting. She has an Associates Degree – Business Administration. Marsha has a long history of governmental service, including GOP member of State Committee; 8th District GOP Chair; Putnam County GOP Vice Chair; Floyd Township Trustee Advisory Board; Floyd Township Fire Protection District Board member; Past President of Indiana Federation of Republican Women; Past President Putnam County Republican Women; Director, Putnam County Leadership Academy; Past Indiana Young Republican Federation National Committeewoman; Past Indiana Young Republican Federation Co-Chair. She also served as Political Director for Senator Richard Lugar. She has also had her own business providing bookkeeping and other administrative services for Indiana companies. In addition to her work with Dossett Consulting, Marsha is currently the Floyd Township Trustee.